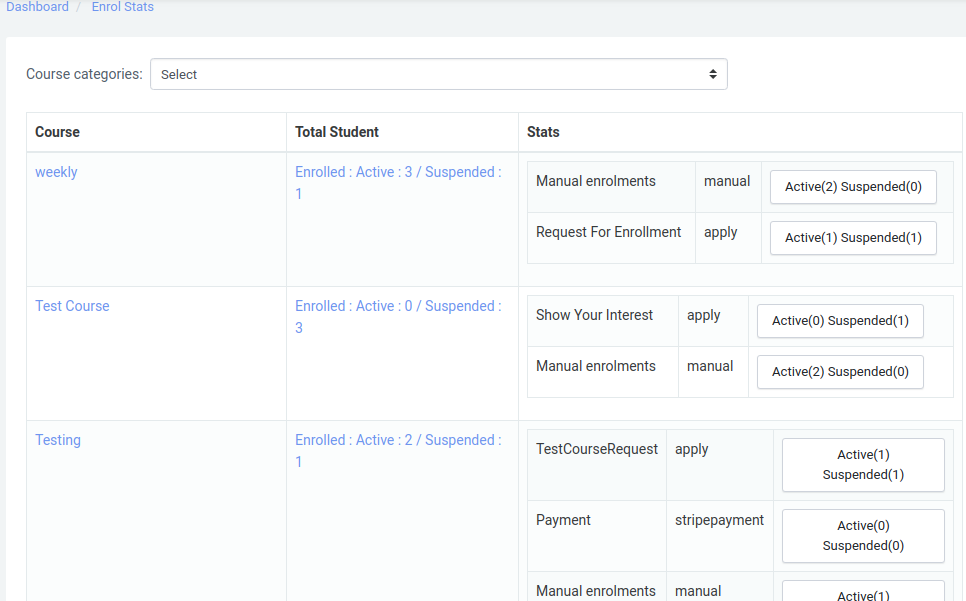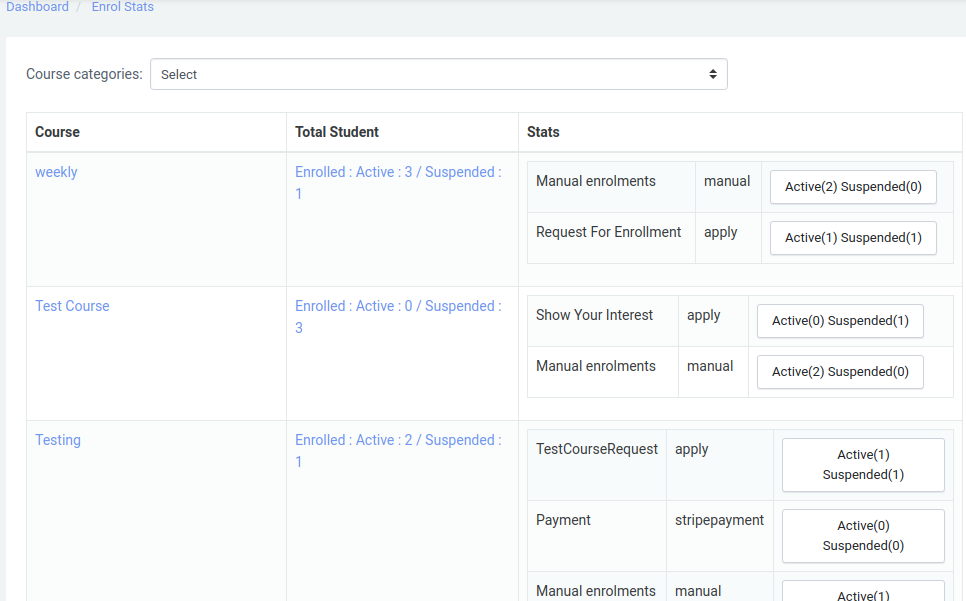 An Enrolment Stats list, that can be viewed by site admin or the the user who has capability at the category level with a category drop down filter.

For the site admin : report will be in
Site Administration >> reports >> Enrolment Dashboard
and one link will display under
Category Administration for the user who has capability for that category.
Features-
Report for Site Level and Category level
Access Control through capability at Category Context
Logs the report viewed event in Site logs
Download stats in multiple format (Csv, HTML, PDF etc) [get from github]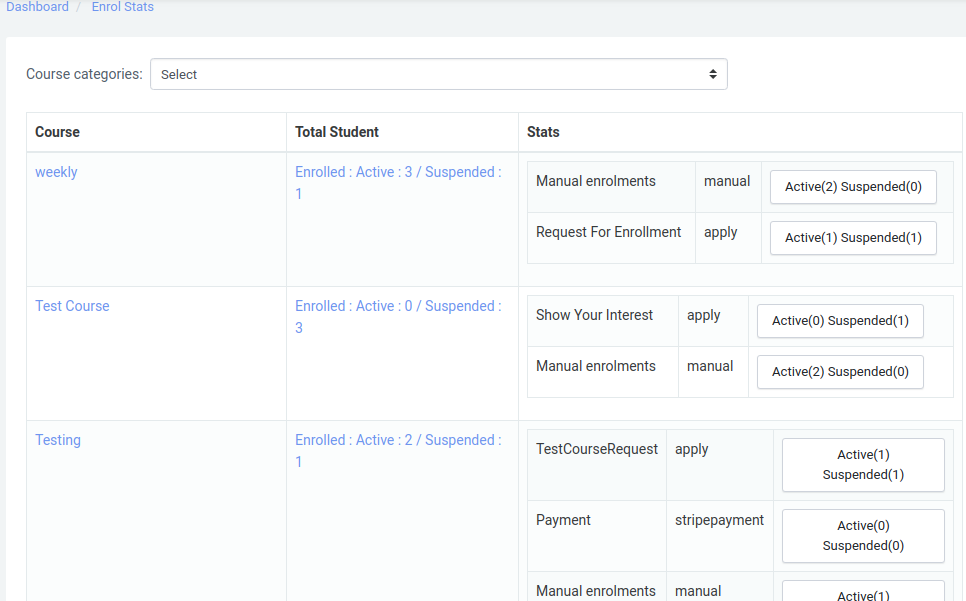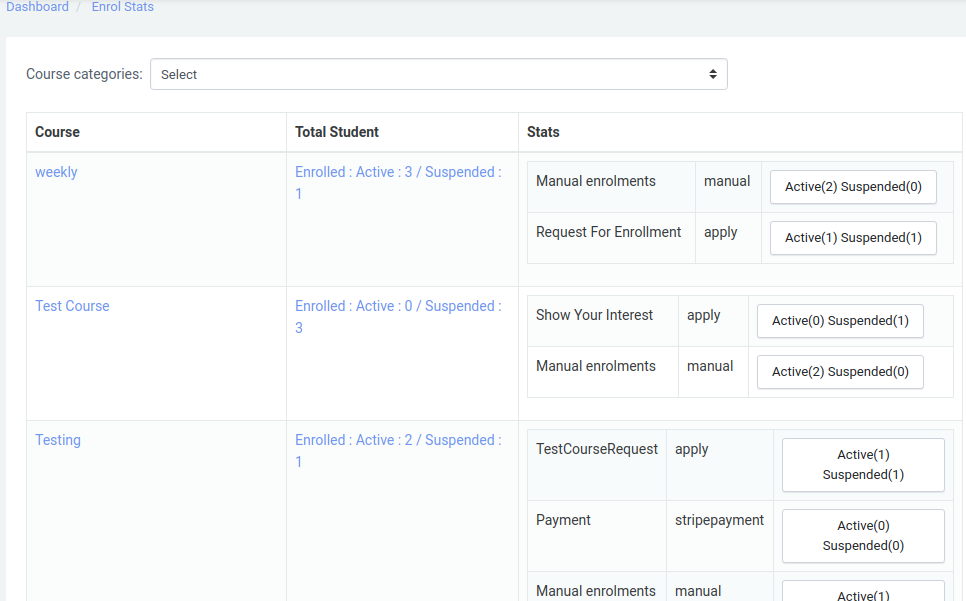 Listed at Moodle Plugin repository.